Labels
Custom printed labels are available in many different sizes and on a variety of pressure sensitive substrates. Perforated, backscored, laminated & fanfolded. 3″ and 1″ cores.
Pakmark — Offers a variety of different types of labels to suit most applications.
Quality — Our labels use high quality pressure sensitive substrates and are supplied on rolls.
Selection — Custom printed labels are available with many different options including standard die cuts and a variety of different label stocks. Our stock labels make it easy to order some of the most common types of standard and generic labels.
Custom Printed Labels:
Choose from a wide variety of materials:
1. Gloss: — Shiny Finish
2. Matt: — Regular Ship-To Labels
3. Gold Foil: — Gold Finish
4. Silver Foil: — Silver Finish
5. Clear: — For Window Application
6. Flourescent: — Orange, Red, Green, Yellow, Pink
7. Freezer Grade: — For Cooler Applications
8. Direct Thermal: — For Direct Heat Label Printers
9. Thermal Transfer: — For Ribbon Label Printers
10. Drumtac Vinyl: — For Outdoor Application
11. Durascan: — Vinyl Label w/ Strong Adhesive
Options:
Bled Border — Printed border right to the edge of label
Die Cut — Rounded corners and spaces inbetween label
Butt Cut — No space inbetween labels
Lamination — Label is printed, then laminated
In addition to rectangular labels, there are a variety of standard die cut circles and ovals available.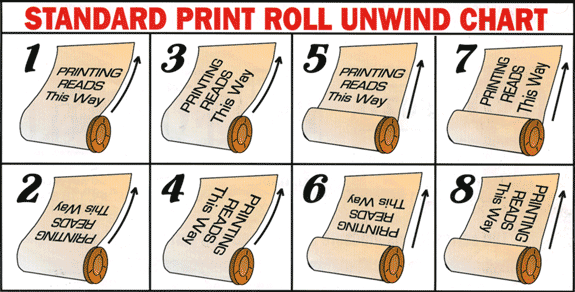 Examples: